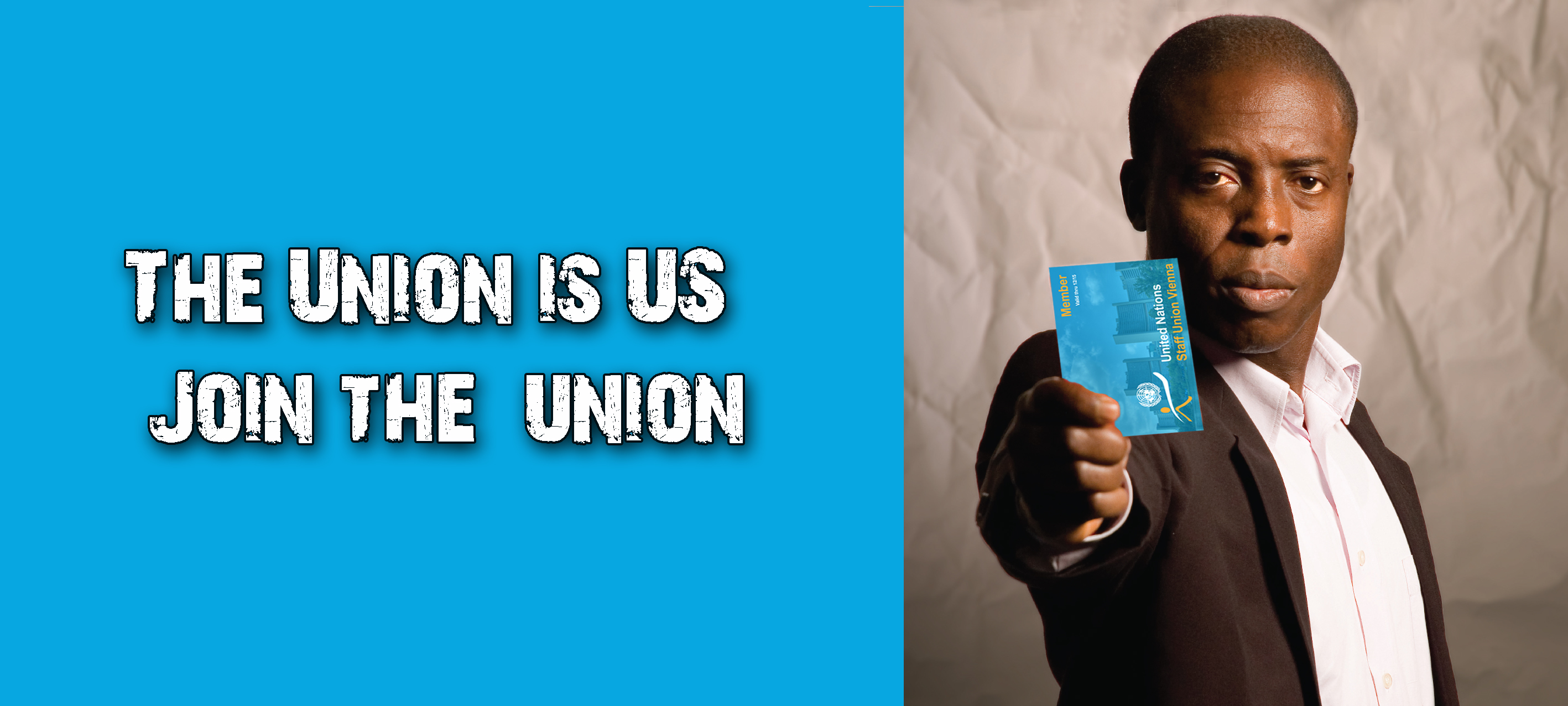 While all staff of UNOV/UNODC are nominally members of, and represented by, the Staff Union, payment of dues is completely voluntary and not automatic.
The Staff Union depends on its members' contributions and each dues-paying member's small contribution goes towards a collective fund to develop and fund activities that will benefit us all. Joining the Union adds to the impact of our collective efforts to improve conditions of service and expand our programmes to serve your needs more effectively.
Union dues are set at 0.15 per cent of your monthly net salary, plus allowance. They are automatically deducted from payroll, after staff fill out a membership form available here or from the Staff Union's office.
By becoming a dues-paying member you are underlining your solidarity with the cause of fundamental staff rights.
In addition, you receive a membership card, which provides the possibility of accessing professional legal representation at the UN appeal boards and tribunals, as well as to a whole range of other services and discounts provided to dues-paying members.
Please note that we do not receive any notifications when staff are re-assigned to different UN Entities and that contributions are therefore not automatically stopped when a staff member moves to a different UN entity. The onus is on the staff member to notify us and send us a request to discontinue the deduction of their membership dues.
You may wish to verify whether you are a dues-paying member of the Staff Union or not. The best way to do this is by looking at your payslip and the listed deductions. If you are a dues-paying member one of the deductions should be for "Staff Assoc Vienna".  Some of you may be contributing to the Office of Staff Legal Assistance (OSLA). Kindly note that this is a different deduction, unrelated to active membership in the Staff Union.