LATEST NEWS AND MEETINGS
CCISUA prohibited conduct survey: results report
The survey of CCISUA members covered a broader range of prohibited conduct: discrimination, harassment, sexual harassment and abuse of authority. We are pleased to share with you a detailed overview of the survey results.
We believe the UN must better tackle misconduct in all its forms - including harassment, discrimination and abuse of authority - and that its policies and procedures must be genuinely grounded in the real-life experiences of staff. This remains a priority for all of us at CCISUA, and we will not relent until concrete improvements take hold across the UN System. We will continue to draw on your insights to guide our actions and advocacy, and to identify solutions that will make a real difference.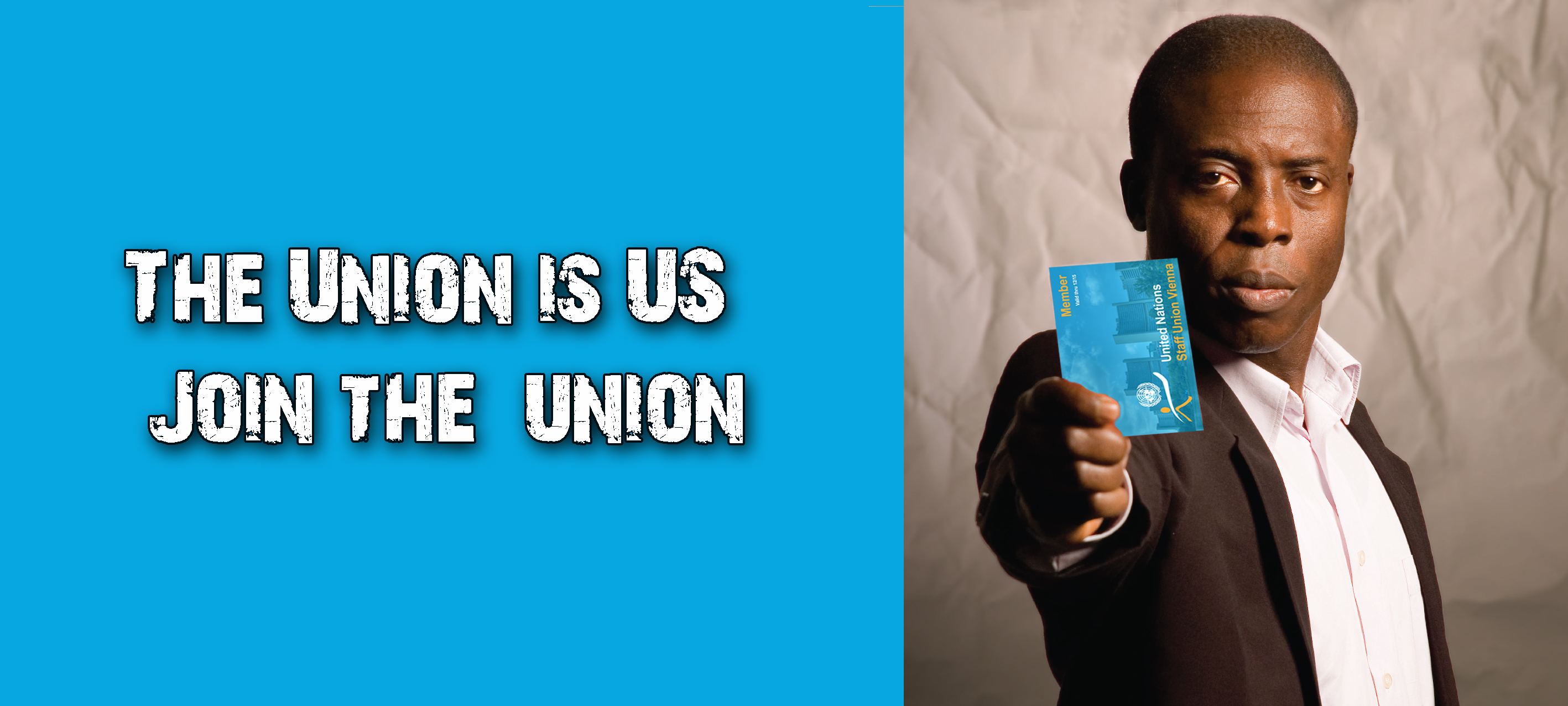 What we were able to obtain from the General Assembly in December



Over the last few months staff representatives have been working hard, through our Federation, CCISUA, with members of the General Assembly in order to obtain the best outcomes for staff.
Please find here a summary of what was achieved, as well as where more work will be needed.
Follow up on the abolishment of the G to P Exam



The ACABQ ( A/73/497) has put forward the following comment and recommendation:
30. "The Advisory Committee notes the qualifications possessed by staff serving in the General Service and related categories and the need to improve their opportunities for career development. The Committee also emphasizes that, in developing human resources policies, all factors should be taken into account to ensure equal treatment of all candidates."
31. "With respect to the proposals of the Secretary-General contained in paragraphs 150 (a) and (b) of his report ( A/73/372/Add.1), the Advisory Committee is of the view that the  Secretary-General should develop a proposal for a pilot project, with a clearly defined scope and time frame, for the consideration of the General Assembly, in order to achieve equal opportunities for recruitment to entry-level Professional posts, including career opportunities for staff members in the General Service and related categories. Pending approval of such a pilot project, the Committee recommends that all of the existing arrangements relating to the young professionals programme, including the G to P element, approved by the Assembly be maintained at this stage."
Although deliberations on the recommendation were expected in December 2018, the General Assembly decided to defer discussions on this, as well as other human resource issues, for a full year. Therefore, more work is still ahead of us in convincing the Member States that there is a need to allow every staff member to fulfil their individual potential and personal contribution to the overall success of the Organization.
Statement of the members of the SMC Working Group on GS Career Prospects to the Fifth Committee
Visit our Staff Federation ( CCISUA) page
Visit Staff Unions' Facebook page to see how we are defending you!

  

MEETINGS & EVENTS

88th Session of ICSC, New York, 18 - 29 March 2019

SMC VIII, Sarajevo, 8 - 13 April 2019
 CCISUA General Assembly, Beirut, 21 - 24 May 2019